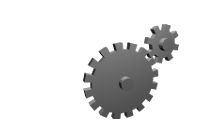 Latest News
I am very happy to present a newly overhauled diagrami.com. This page has seen some very serious changes in the past few months.
The first and most obvious change is the complete overhaul of layout and presentation. This is largely due to the excellent design skills borne by my fantastic wife, Celeste. The site has been rewritten with the presentation of the artwork in mind, and I can unequivocally say that it is now leagues ahead of it's prior self.
The page has also been overhauled on the back end. The data for each of the shapes is now being served from custom scripts for bandwidth reduction and portabillity, and the code on the page has been overhauled for strict XHTML 1.0 compliance.
Horseys!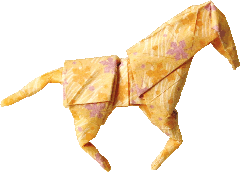 I'm pleased to add this horse to my collection of mammals. It's actually done with a simple variation on the same quadruped pattern I use for elephants, dogs, rhinos, etcetera, but with a slight variation in how the shoulders and head are folded.
This horse also has a sentimental value to me, as I designed it in the days leading up to my wedding with Celeste, and it now resides on our desk.